Science-based animal behavior modification and training
Ludar Animal Behavior offers behavior modification, training, and wellness services for a wide variety of species. We use evidence-based science and focus on improving an animal's quality of life. By using our knowledge from Ethology (Animal Behavior), Zoology, Psychology, and Neuroethology; we provide practical, long-term solutions for our clients. Whether you are experiencing issues with aggression, need to train your pet to take medications, or want to create better habitats for captive animals, we can help!
In addition to helping pet parents, we also provide educational resources to mental health professionals, social workers, veterinarians, zookeepers, wildlife rehabbers, trainers, groomers, and many others. We firmly support LIMA and the Humane Hierarchy.
Service area: In-person consults offered throughout Ohio. Web-based consults offered worldwide. Phone & email consults also available for minor issues.
Animals we work with: cats, dogs, ferrets, rabbits, birds, snakes, lizards, pigs, horses, primates, spiders, fishes, manatees, and much more! Our slideshow below showcases some of the animals we have worked with.
Payment Types Accepted: Cash, credit, debit, check, venmo or paypal.
Business Info: We are a licensed LLC in the state of Ohio. We are insured internationally through Huntington Insurance.
 Ask about our discounted classes, seminars, and workshops! 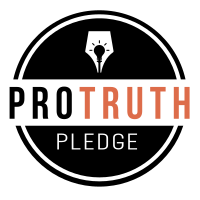 We signed the Pro-Truth Pledge:
please hold us accountable.